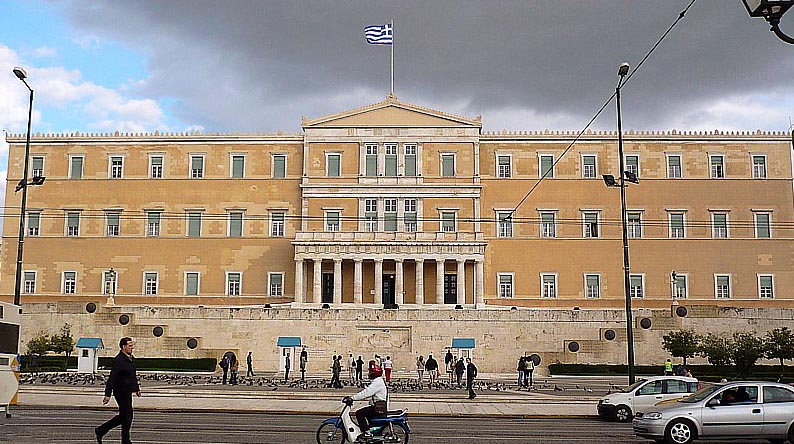 By Spiros Sideris – Athens
For a new tax-raid in 2015 speaks the main opposition SYRIZA, according to budget figures, and argues in a statement that "it took a few days after his speech of Mr. Samaras in TIF for the myth of tax cuts to fall apart", to add that Antonis Samaras gives away "beads and mirrors" to the "indigenous taxpayers".
SYRIZA says that the "normal 'donkeys' will be asked for another year to 'pay the marble' through, the fixation of ENFIA, the fixation of the alleged Extraordinary Solidarity Contribution, the continuation of the senseless and ineffective policy through the exorbitant increase in the Special Consumption Tax for heating oil and the increase of indirect taxes. "
"The government has tabled today a budget that was given to them by the troika", the "Independent Greeks" say in a statement. "It is up to the MPs of the coalition ND – PASOK to consider whether to vote for the interests of the Greek people, or whether they will repeat with the budget, another parody vote of confidence", highlights the Regional MP, Terrence Kouik.
For the continuation of the unpopular policy and a tax-raid to the people, spoke the Greek Communist Party (KKE), commenting on the draft of the budget tabled in Parliament, arguing that the establishment of the solidarity tax and the maintenance of ENFIA will cancel out and any alleged "benefits". "The basic principle of the draft is the government's commitment to continue with the capitalist restructuring, which help to shield the competitiveness and profitability of business groups", KKE says in the statement.
On the camp of DIMAR they argue that the 2015 budget is "away from the development needs of the economy", to add that "the fiscal adjustment program needs a radical renegotiation and the greek economy a strong growth shock that the 2015 budget fails to create".