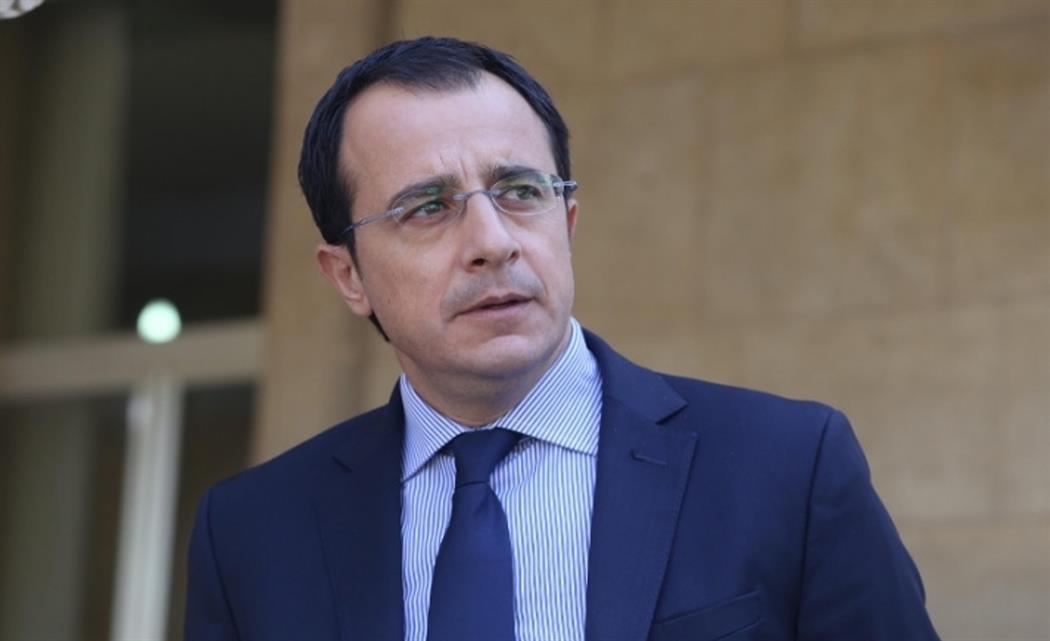 Ο Υπουργός Εξωτερικών κ. Νίκος Χριστοδουλίδης μεταβαίνει σήμερα το βράδυ, από το Λουξεμβούργο στο Λονδίνο, όπου θα συνοδεύσει τον Πρόεδρο της Κυπριακής Δημοκρατίας, Νίκο Αναστασιάδη, στη Σύνοδο των Αρχηγών Κρατών και Κυβερνήσεων των χωρών μελών της Κοινοπολιτείας.
Κατά την παραμονή του στο Λονδίνο, ο Υπουργός Εξωτερικών, ανάμεσα σε αλλά, θα προεδρεύσει αύριο, 17 Απριλίου, την Ομάδα Υπουργικής Δράσης της Κοινοπολιτείας. Το απόγευμα της ίδιας μέρας θα συμμετάσχει σε κλειστή συνάντηση με το All Party Parliamentary Group για την Κύπρο κατά την διάρκεια της οποίας θα ενημερώσει για τις τελευταίες εξελίξεις στο Κυπριακό και στη συνέχεια θα παρευρεθεί σε εκδήλωση που συνδιοργανώνουν η Εθνική Ομοσπονδία Κυπρίων Ηνωμένου Βασιλείου και το  Board of Deputies of British Jews, με θέμα την συνύπαρξη της Κυπριακής και της εβραϊκής κοινότητας εντός της Κοινοπολιτείας, κατά την οποία θα προβεί σε σύντομο χαιρετισμό.
Στις 18 Απριλίου, o Υπουργός Εξωτερικών θα συμμετάσχει σε προπαρασκευαστικές συνεδριάσεις για την Σύνοδο Αρχηγών Κρατών και Κυβερνήσεων, ενώ το βράδυ της ίδιας μέρας θα παρακαθίσει σε δείπνο που θα παραθέσει ο Βρετανός Υπουργός Εξωτερικών κ. Μπόρις Τζόνσον.
Στο περιθώριο της Συνόδου της Κοινοπολιτείας ο Υπουργός θα έχει στις 18, 19 και 20 Απριλίου χωριστές συναντήσεις, μεταξύ άλλων, με τον Βρετανό Υπουργό αρμόδιο για την αποχώρηση του Ηνωμένου Βασιλείου από την ΕΕ κ. Ντέιβιντ Ντέιβις, τον Βρετανό Υπουργό  Ευρώπης Σερ Άλαν Ντάνκαν καθώς επίσης τους Υπουργούς Εξωτερικών Κένυας, Σιγκαπούρης και Νοτίου Αφρικής.
Στις 19 Απριλίου, ο Υπουργός Εξωτερικών θα παραστεί στην εναρκτήρια τελετή της Συνόδου και στη συνέχεια θα συμμετάσχει σε συνεδρίαση, υπό την ιδιότητα του Προέδρου της Ομάδας Υπουργικής Δράσης της Κοινοπολιτείας, όπου θα παρουσιάσει την έκθεση πεπραγμένων 2015-2018.
Στις 20 Απριλίου, ο κ. Χριστοδουλίδης θα συμμετάσχει σε συζήτηση στρογγυλής τραπέζης των Υπουργών Εξωτερικών με Διακυβερνητικούς και συνδεδεμένους Οργανισμούς της Κοινοπολιτείας καθώς και με την Κοινωνία των Πολιτών./ΙΒΝΑ
Φωτογραφία: pio.gov.cy