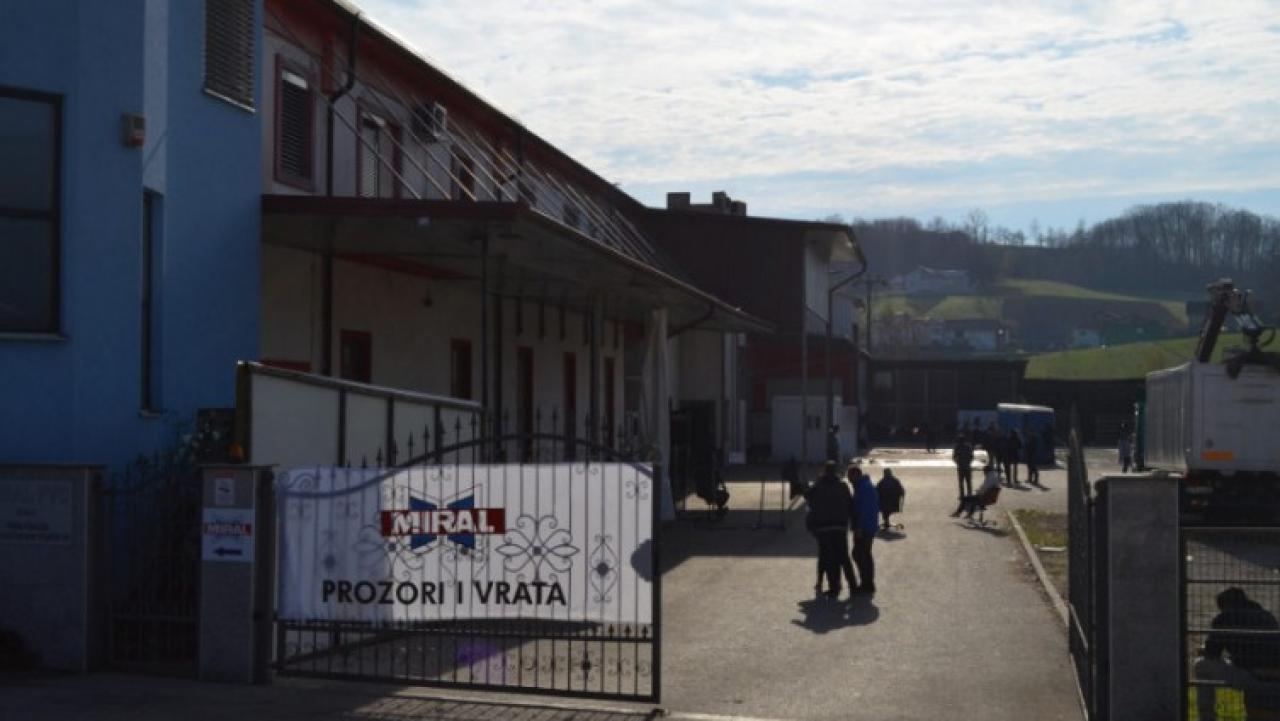 At least 100 migrants took part in a fight at the Miral Center in Velika Kladuša. The incident took place about an hour after midnight. Police officers were also attacked when the police rashed to the scene.
The massive fight was reported to the police by the security of the Center, but when they tried to calm down the situation, migrants began throwing glass bottles, stones and metal rods to the police officers.
According to the spokesman of the Una-Sana Canton Ministry of Interior (MUP USK), Ale Šiljdedić, three policemen were injured and one vehicle was damaged. After that, reinforcements from Velika Kladuša and Cazin were called.
"This morning at around 4:30 AM, order and peace inside the camp had been established, and 20 people were identified as initiators of the clashes. Criminal processings are currently being carried out against them," Šiljdedić added.
Several migrants were injured, but the exact number was not yet determined. According to the local Media, the largest number of participants in the fight is slightly injured.
The risk of conflict is still present, given that a certain number of migrants have left the centre.
"Tensions are present, and incidents are still possible. Police forces are on the scene and are in a state of alert," said a spokesman for the MUP USK.
Conflicts among migrants have been intensified following a recent fire in the Miral Acceptance Centre. Among the insurgents are persons from Morocco, Pakistan, Algeria and other countries.
On June 1, a large fire was reported in the Miral Centre. About 30 people were injured and rooms with 247 beds were entirely burnt. The cause of the fire was human negligence, ie electrical or gas devices on which migrants prepared food.
After the fire, all migrants received alternative accommodation in large tents in front of the Miral building.
Bosnia and Herzegovina is still under the large pressure of numerous migrants who illegally cross the border with Serbia. They are trying to reach Croatia, the first EU country on their way. Incidents are common and migrants sometimes confront the local population. In several cases, migrants broke in in empty houses, in an attempt to find shelter from the rain and uncharacteristically low temperatures for this time of the year./ibna