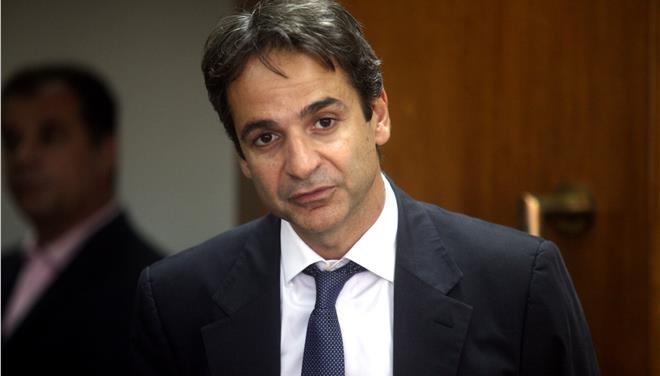 Athens, March 24, 2016/Independent Balkan News Agency
By Spiros Sideris
With a letter to the President of the Parliament the president of New Democracy requests to be conducted a pre daily discussion following the terrorist attacks in Brussels
Kyriakos Mitsotakis has sent a similar letter to Prime minister Alexis Tsipras requesting the same thing.
This decision came after a meeting of the coordination organ of the parliamentary group of ND.
According to information, the rationale of K. Mitsotakis' letter is that: "a security review is imperative in view of the new conditions the country is facing", since as K. Mitsotakis argues in his letter: "after the terrorist attacks in Brussels, it can be safely argued that the EU Agreements on refugee and the arrangements for relocating refugees will face additional problems in their implementation. This will mean extra expense and additional problems in an almost unmanageable situation concerning the refugee-migration issue".
In conclusion, the president of ND notes that in these conditions the issue of security becomes vital for the Greek people and for our country.
Mr. Mitsotakis intends to take initiatives, to set the tone of his own leadership and his wants, in order to be made clear to the MPs of the party who appear reluctant to defend his choices.
With his mind at the ND Congress, Kyriakos Mitsotakis is trying to rally the party cadres and exploit the poll "victories" of ND in recent days.