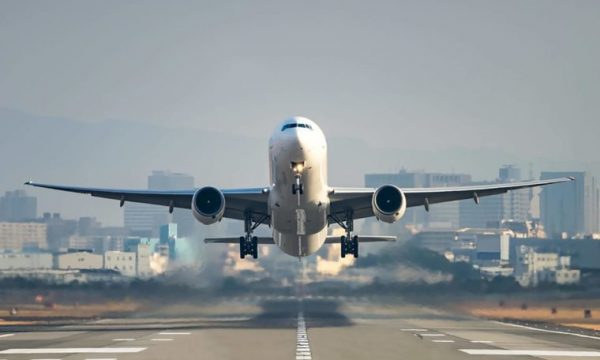 In the first seven months of 2020, Croatian airports handled a total of 1.1 million passengers, which corresponds to a 82.2% drop yoy and a direct consequence of coronavirus pandemic-related restrictions, according to the data provided by the Croatian Bureau of Statistics (DZS).
In addition to the decrease in passenger traffic, the airports also registered a considerable decline in flight operations, of 63.6%, with slightly more than 26,700 operations in the first seven months.
The amount of cargo handled was 4,400 tonnes, down by 33% on the year.
In July 2020, there were 9,277 flight operations, a decrease of 53% compared to July 2019, and the airports handled only 364,000 passengers, a drop of 81.6%.
Split Airport handled the largest number of passengers, 169,200, down by 76.5% compared to July 2019.
In July 2020, Zagreb Airport saw slightly over 77,000 passengers (-79% yoy), Dubrovnik Airport 58,000 passengers (-88.6% yoy), and Pula Airport recorded the biggest decline, of 90%, with 18,400 passengers.
Zadar Airport handled 31,300 passengers (-78% yoy), and Rijeka Airport 7,000 passengers (-83.2% yoy).
The most numerous passengers in July were from Germany, followed by those from the United Kingdom, France, the Netherlands, Poland, Austria, Switzerland, Denmark, Sweden, and Belgium.
Croatian national air carrier Croatia Airlines has registered a 67% decline in passenger numbers during the first eight months of the year when compared to 2019.
The carrier previously forecast for its passenger numbers to dip 60% in 2020 on last year's record of 2.179 million, due to the coronavirus pandemic. As a result, it will likely handle under one million travellers for the first time since 1999. The carrier noted its largest drop in passenger numbers was registered in April amounting to 95% due to lockdowns across the world and it maintaining a single scheduled service.