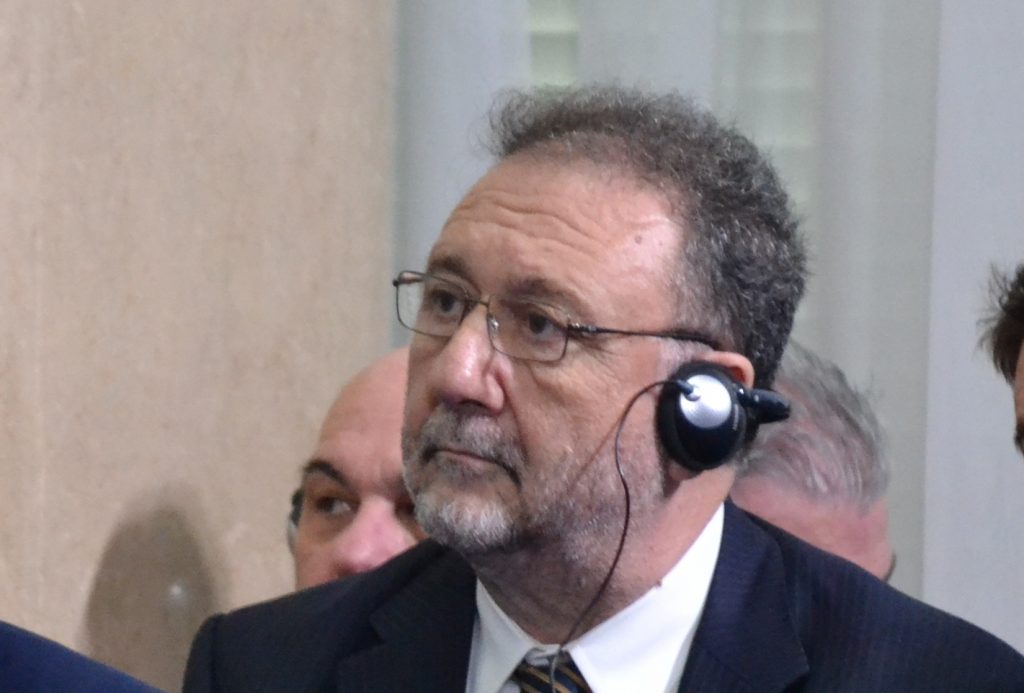 "Greece can be the coordinator of actions to form all kinds of networks that will take advantage of the geographical advantage of this region", stated Deputy Minister of Economy and Development Stergios Pitsiorlas in an interview he gave IBNA.  Pitsiorlas underlined the fact that "Greece is the third largest power in terms of investment in Serbia" and stressed that "it is the joint interest of Greece and Serbia that there is stability in the region, that nationalisms subside and such voices are isolated and repelled."
Read the full interview below
Minister, today the relations between Serbia and Greece were restarted. For some time relations were inactive. How strategically important is this in your opinion?
It is a fact that a Greek Prime Minister had not visited Serbia for a long time. I believe it is very important. Greece and Serbia historically have very good relations. It is unreasonable not to exploit this historical background in today's circumstances. Of course both countries are going through a difficult period, but I believe it is in both our interest to boost cooperation and jointly seek important actions and political and financial developments in the region. Greece supports the prospect of Serbia joining the European Union. Greece and Serbia are a very important corridor for Europe to the Mediterranean and Asia. In recent years Greece is claiming the role of being a bridge between these two parts of the world. I believe that relations with Serbia can be a very important factor in terms of this role. Of course, besides all this, there are political issues in the region too that are very important; again, historically, in these issues are positions are aligned. It is the joint interest of Greece and Serbia that there is stability in the region, that nationalisms subside and such voices are isolated and repelled. This is expressed in the management of difficult issues, such as, for example, the Cyprus issue or Kosovo. So, I believe that we are making a start today that is very important and will benefit both peoples and both countries.
With Greece being one of the most important countries in terms of investment in Serbia, what plans are there to safeguard Greek investments; also in relation to banks since we see many of the banks that came to Serbia are gradually leaving?
Banks are not leaving. It is just, as you know, that the banking system in Greece is in a transitional period, in a phase of restructuring and re-organization. We have obligations stemming from the program we are implementing, the memorandum. In any case, Greece's pursuit is to keep the presence of the banking sector in these countries and continue to play a part. We will see in what form it will continue to do so, depending on each separate bank of course, it is not the same for every bank. In any case Greece has the ability, even today during the crisis, to play an important role in practice – and it is doing so – in financial developments in this region. Greek businessmen work here in Serbia and in other countries over many years. I believe this should be more coordinated, more organized and be included in a wider strategy.
Regarding the Financial Forum in which the Prime Minister will also participate today?
It is exactly in this framework. I repeat, financial relations are close. Greece is the third largest power in terms of investment in Serbia. What is important is that this is placed into a wider plan and is boosted further in order to deliver at the maximum. I reiterate: for us, the central idea is that Greece and Serbia must be the corridor that brings Europe closer to the Med and Asia. This is very important for both countries.
My final question is on the Balkans. The PM began his contacts with Bulgaria and the IGB pipeline. Now we have Serbia. What is next?
I repeat that Greece can play an important role, of course not alone, always in cooperation with other Balkan countries and the wider region. It can be the coordinator of actions to form all kinds of networks that will take advantage of the geographical advantage of this region. This role must be played by Greece. So, the Prime Minister's and the government's initiatives will continue./IBNA