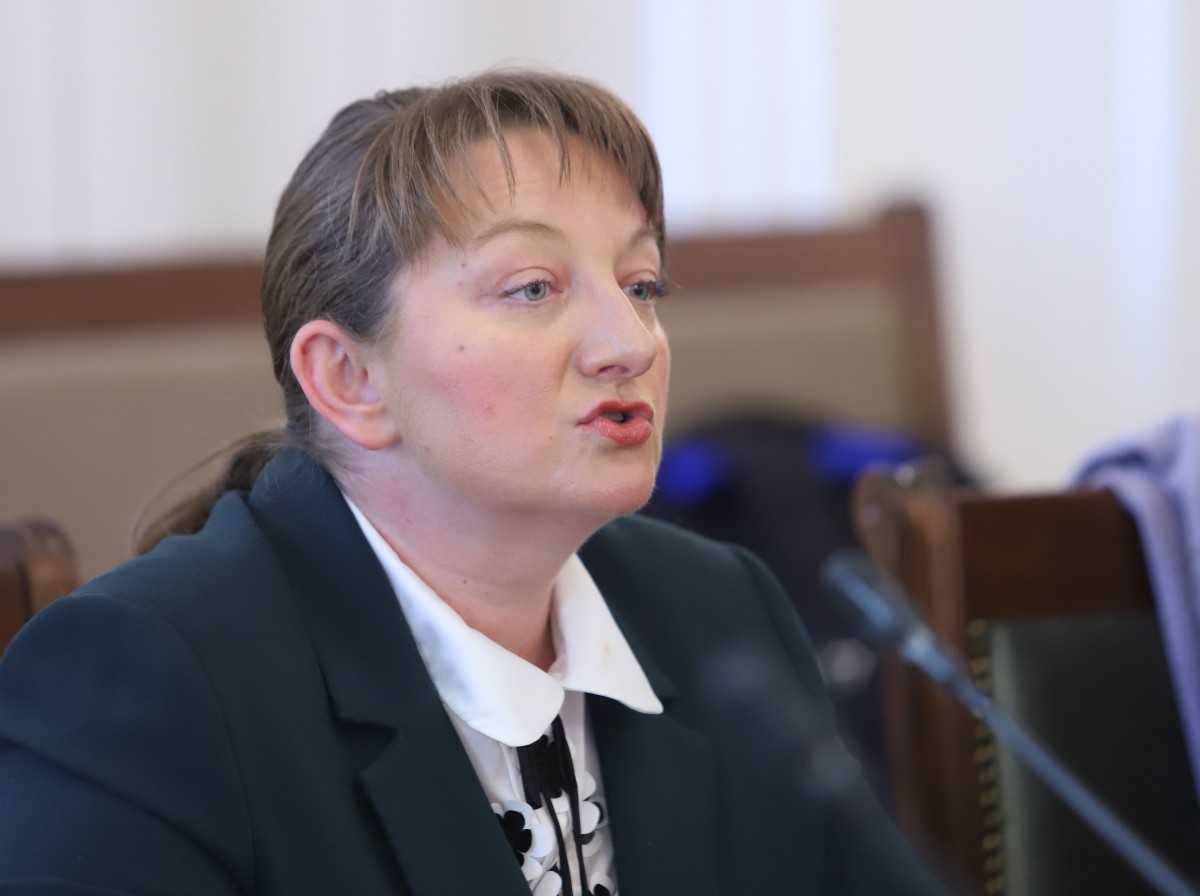 The Minister of Social Affairs Denicha Sacheva, in an interview given to BGNES on Sunday, expressed the objective difficulties for resorting to early elections if Boyko Borissov's government falls or resigns, noting that an election cannot be held before December, commenting the protests, the demands and the goals of the dissatisfaction.
"Elections can be held in December at the earliest, because mechanical voting must be organized. The law says that mechanical voting must be held and at the same time we have not started organizing it. This means that we will not be able to comply with the law. We will enter a cycle of crises, violations of the law, protests, problems and all sorts of other things that will not lead to anything good".
"If the option for early elections is in December at the earliest, then why not wait until March", she said.
According to her, it is in the interest of the people to have a functioning parliament, because a cabinet can do nothing without a parliament. The ruling coalition partners will decide what changes will be made to the Government after the vote of no confidence in the motion of censure.
"In the coming months, it is vital for the people to have a functioning parliament so that the update of the current budget can be approved, which is inevitable due to the large expenditure that has been incurred. A new budget must be approved for next year, as you can not enter next year with the old budget. There are many things that need to be done that require legislative change as part of the measures we are discussing. If there is a second wave of coronavirus and new changes are needed, including extending the use of the Unemployment Fund for the 60/40 measure and not just if we need to increase the amount of unemployment benefits, and for dozens of things that could be useful to the people, a formal cabinet without a parliament can do nothing", she said, stressing that the key to winter was to have a functioning parliament.
Asked how she sees the planned political disobedience, the blockades and the strike from tomorrow (today), the minister describes it as an absurd decision.
"For me, this is a completely irrational action, a continuation of the escalation of tension. Let's see how many people will be involved in the political disobedience, including the strikes. The strikes are not organized from the squares and with one call. For strikes to take place, there must also be the participation of trade unions, which have stated that their representatives will not participate. During a strike, a person is absent from work and voluntarily refuses to receive money in order to be able to protest something he considers fair", the minister explained.
Sacheva also noted that so far she and the government have not heard any requests other than the resignation request.
"I see all this as an attempt to escalate tensions and create chaos and unrest. It remains unclear to me what the other goal is, other than the wave of resignations", the social affairs minister said, adding that she had not heard protesters make demands in other areas of life./ibna