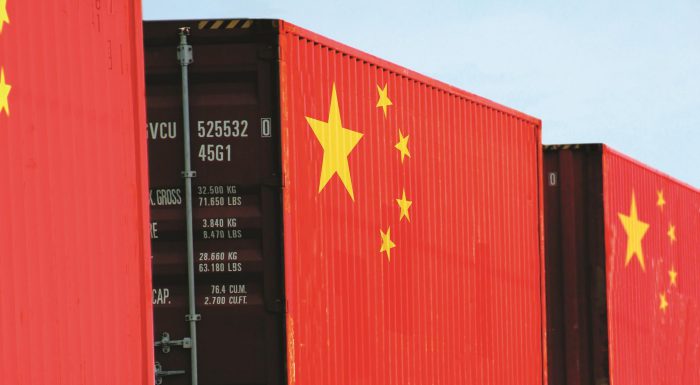 Αυτή είναι η προειδοποίηση του πρωθυπουργού της εξόριστης κυβέρνησης του Θιβέτ, Lobsang Sangay, στην αποκλειστική συνέντευξη που παραχώρησε στην εφημερίδα Le Temps.
«Η νέα εποχή, για την Κίνα, είναι εκείνη της κατάκτησης του κόσμου» πρόσθεσε, επισημαίνοντας ότι «όλος ο κόσμος θέλει να δουλέψει με την Κίνα» και πως «οι Ευρωπαίοι είναι αφελείς».
Είναι πράγματι έτσι;
Τον Ιανουάριο, με αφορμή την επίσκεψη του πρωθυπουργού της Ιαπωνίας, Shinzo Abe, στην Ευρώπη, όταν συμπεριέλαβε την Βουλγαρία, την Σερβία και την Ρουμανία, ευρωπαϊκά και αμερικανικά Mέσα Eνημέρωσης έσπευσαν να μιλήσουν για την «εισβολή» της Ασίας στην ΝΑ Ευρώπη και για τον ανταγωνισμό Ιαπωνίας-Κίνας για το ποιος θα «κατακτήσει» τα Βαλκάνια.
Η Ιαπωνία ενδιαφέρεται μεταξύ άλλων για την ταχύτερη επικύρωση της συμφωνίας που ολοκλήρωσε το 2017 με την Ευρωπαϊκή Επιτροπή Ε.Ε. από τα κοινοβούλια των χωρών μελών της Ε.Ε.
Πρόκειται για την Economic Partnership Agreement.
Η Βουλγαρία, ως προεδρεύουσα χώρα της Ε.Ε., θα μπορούσε ενδεχομένως, από την σκοπιά της Ιαπωνίας, να βοηθήσει για την επίσπευση της διαδικασίας.
Η δε επίσκεψη του Shinzo Abe στο Βελιγράδι, στόχο είχε να δηλώσει και η Ιαπωνία την παρουσία της στην περιοχή των Βαλκανίων, καθώς η Σερβία βρίσκεται, όπως υποστηρίζεται, υπό την επιρροή της Κίνας.
Η Σερβία προσφέρει πράγματι ένα «άνοιγμα» σε ευρωπαϊκό έδαφος στην Κίνα στην προσπάθεια της τελευταίας να αναβιώσει τον «Δρόμο του Μεταξιού» ή με την σύγχρονη ονομασία την πρωτοβουλία «Μία ζώνη, Ένας δρόμος».
To Πεκίνο προωθεί, μάλιστα, μεγάλες επενδύσεις και ένα συγκεκριμένο διπλωματικό σχήμα (το οποίο ονομάζεται 16+1) για να εδραιώσει την επιρροή του σε 16 χώρες της Κεντρικής και Ανατολικής Ευρώπης.
Για τον λόγο αυτό η Ιαπωνία προθυμοποιήθηκε να στηρίξει τον ενεργειακό τομέα στην Σερβία, ξεκινώντας με την αναβάθμιση της μονάδας ηλεκτροπαραγωγής Nikola Tesla, εντάσσοντας την κίνηση της αυτή σε ένα ευρύτερο πλαίσιο επενδύσεων στα Βαλκάνια, το λεγόμενο «Western Balkans Cooperation Initiative».
Παρόλα αυτά το Τόκιο φαίνεται πως έχει μείνει πίσω.
Η Κίνα, όπως αναφέρεται στις εκθέσεις «China's Road: into the Western Balkans» (European Union Institute for Security Studies) και «China's Belt and Road Initiative: Constructing the Balkan Silk Road» (EBRD), μέσω των κρατικών τραπεζικών ιδρυμάτων, παρέχει δάνεια με πολύ προσιτούς όρους σε όλες τις χώρες της ΝΑ Ευρώπης, ενώ παράλληλα έχει δημιουργήσει ειδικό επενδυτικό ταμείο για την περιοχή της ΝΑ Ευρώπης, το China-Central and Eastern Europe Investment Corporation Fund.
Ανεξάρτητα από τις αντιδράσεις λόγω της μεγάλης περιβαλλοντικής επιβάρυνσης, η Σερβία με την οικονομική στήριξη της Κίνας προγραμματίζει την επέκταση της λιγνιτικής μονάδας στο Kostolac, η Βοσνία-Ερζεγοβίνη την κατασκευή νέας λιγνιτικής μονάδας στην Tuzla, ενώ η Ρουμανία έχει εκχωρήσει την διαχείριση του μεγαλύτερου διυλιστηρίου της χώρας στην Μαύρη Θάλασσα ιδιοκτησία της Rompetrol Rafinare στην China Energy Company Limited.
Η σχέση Κίνας και χωρών της ΝΑ Ευρώπης βρίσκεται σε εξέλιξη, με την Κίνα να προσφέρει απλόχερα, αλλά όχι χωρίς ανταλλάγματα, την οικονομική βοήθεια της…./IBNA